Regular price
$26.95 USD
Sale price
$13.95 USD
Unit price
per
Sale
Sold out
Healthy and Lazy Way to Look Young and Chic!
PLAY WITH YOUR PHONE, HAVE FUN WITH TIKTOK, AND BECOME YOUNGER DAY BY DAY!
Not only does your body need to exercise, but your face muscles too!
Benefits:

Slim Double Chin
Raise Chin Line
Remove Nasal Lines
V-shape Your Face
Anti-aging
Lift Face
Firm Face Skin and Muscles
Suitable for people over 25 or people who think they need this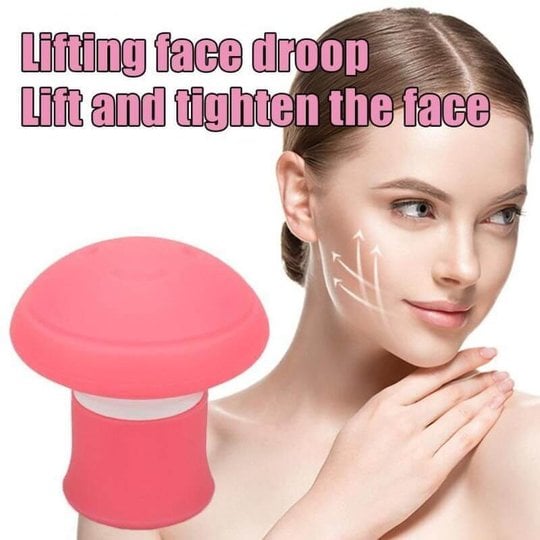 Facial Muscles Gets Excercise 1
00 Times Only and Stay Young
Food Grade Silicone
 - Safe to use and put in mouth with no worries
Easy to Use and Clean
 - Just put it in your mouth and start to inhale and exhale with the tool. Exercise 100 times daily. Can be washed and cleaned like dishes.
How to use it?
1. After opening the package, please wash it with warm water, wipe it clean, and then use it (do not boil it for a long time, or it will deform)
2. Use the mouth to hold the tool, and then use the force of the mouth to exhale and blow continuously to make the face muscle exercise. It is recommended to use it 1-2 times a day for 2-3 minutes or 100 times each time.
3. After each usage, rinse with water, dry, and preserve on the cool area. This product can help to improve the apple muscle and remove the law wrinkles while reducing the face. Need to use it for about 2 months to have an obvious effect.

NOTICE:  THE RESULT DIFFERS FROM PERSON TO PERSON.  THERE IS NO INSTANT RESULT WITH THIS HEALTHY TREATMENT.  PLEASE CONTINUE TO USE FOR BETTER RESULTS.  ONE THING FOR SURE: YOU WILL HAVE A GREAT BODY CONDITION USING THIS PRODUCT CONSTANTLY.
Share
View full details